Think indoor camera with motion tracking that keeps an eye on your little one sleeping in the next room, a smart video doorbell that lets you know when someone is approaching your front door, voice-controlled entertainment systems (TVs and stereos) so you can change the TV channel even when you are not in the room, smart coffee maker, voice-controlled lights and switches that turn your lights on and off when you have your hands full, a washer that can be scheduled to run at certain times, smart smoke detector and so much more. These are a few smart home devices.
Imagine living in a home where with a few words, minor chores get done; you don't even get to really "see" your little helper.
Creating a Smart Home involves bringing certain aspects of your home online through intelligent devices linked to your phone or a smart hub via Wi-Fi. You can control these devices either from your phone or with your voice through a smart speaker. 
A smart home can make life convenient, keep you secure and have you looking cool while at it.
As a leading Fibre Optic service provider with expertise in connecting people and devices, we want to help you learn more about creating a Smart home. We have come up with a few things to keep in mind when setting up your smart home.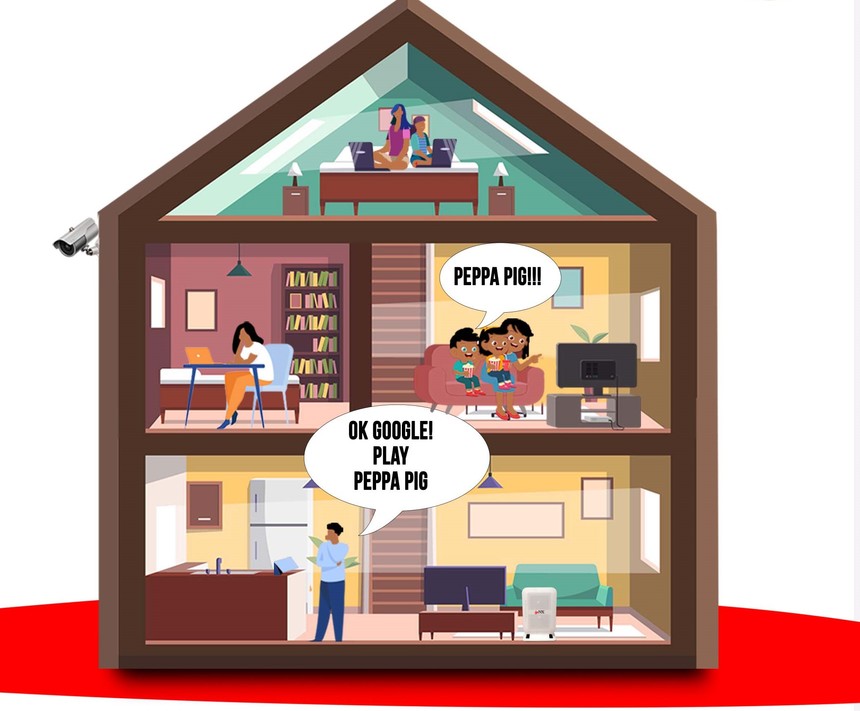 Consider:
Your budget
Your budget plays a huge role in determining how you want to approach home automation. You may choose to begin with one or 2 intelligent devices that you can control via apps on your phone or you can dive into full home automation. How about a trial run? Buying a few smart bulbs and a smart doorbell can be a great way to start. 
Are you on the right Internet Speed?
You are already on the right network – ipNX FOS, but you may need to consider if your current speed can provide the bandwidth needed to power your smart home. Remember that these smart devices already compete with your connected devices, so you will definitely need more speed or you may be in for a nerve-wracking experience. Perhaps consider upgrading to our Diamond Unlimited and Platinum Internet Plans.
For the best smart home experience with 4 or more intelligent devices connected to your home Wi-Fi, make sure you have ultra-fast Internet speeds of 100Mbps – 200 Mbps like our Xtreme Series have to offer.
Wi-Fi Mesh
This is applicable if you have Wi-Fi dead zones in certain aspects of your home that you wish to bring online. A Wi-Fi Mesh will extend the range of your home Wi-Fi and ensure a powerful smart home experience. Send a mail to support@ipnxnigeria.net to learn about our Wi-Fi Meshes.
Ready to take the next steps towards building your smart home?
See a few smart home components you can get started with:
* Smart streaming devices
* Smart hub (that allows you control multiple smart devices from one place)
* Video doorbells
* Smart lights and switches
* Smart speakers
* Smart door locks
Think Smart, Think ipNX FOS.